News archive 2009
09th of December 2009: German President Horst Köhler
visits INTF on the occasion of its 50th anniversary
A lot of international guests participated on the ceremonial act. More informations are to be found on the homepage of the WWU and at the homepage of the IDW.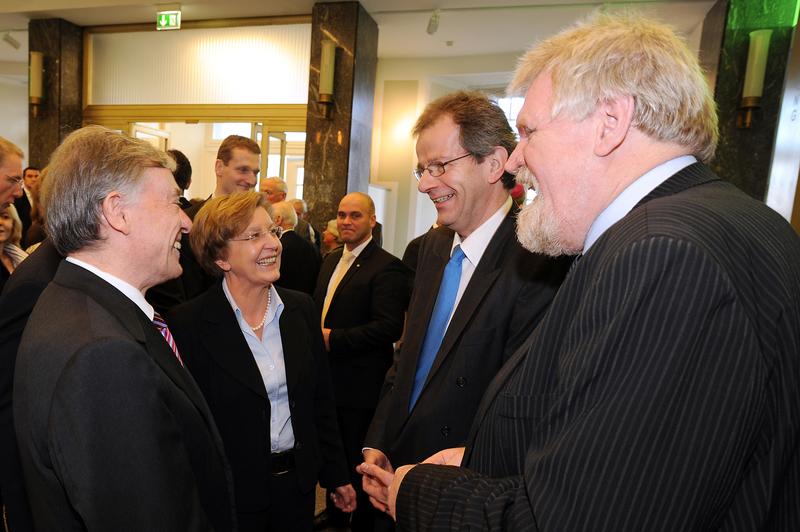 from the left: German President Horst Köhler, Prof. Ursula Nelles (Rector of Münster University), Prof. Albrecht Beutel (Dean of the Faculty of Protestant Theology), Dr. h.c. Alfred Buß (Präses of the Protestant Church of Westphalia).
09th of September 2009: Update of the Continuation of the list of manuscripts
The update is to be found here.
05th of September 2009: Night of museums
Over 1000 vistors made the night of the museums an the special exhibition "And Fill Yourselves With My Fruits : A Culinary Journey Through The Bible" a big success.